MEN'S FASHION TREND #9: CORDUROY
SG Says: Maybe corduroy isn't so much a trend so much as it is a search term that has dramatically risen in the cold weather months. Probably just like it does every winter, but really who's to say? All I know is here at SG HQ, we're very into this cozy-ass fabric for guys all winter long. Whether you feel comfortable wearing corduroy pants (my brother-in-law doesn't! Read about it here), or prefer to stick to a corduroy trucker jacket, now's the time to jump on the zshush zshush train.
HOW TO WEAR CORDUROY
Sub in corduroy whenever you might otherwise wear jeans, twill pants, or chinos in the cold weather months. Feeling frisky? Go for a corduroy sport coat, or even a full corduroy suit. Yes, really.
MEN'S FASHION TREND #10: LAYERING YOUR DENIM JACKET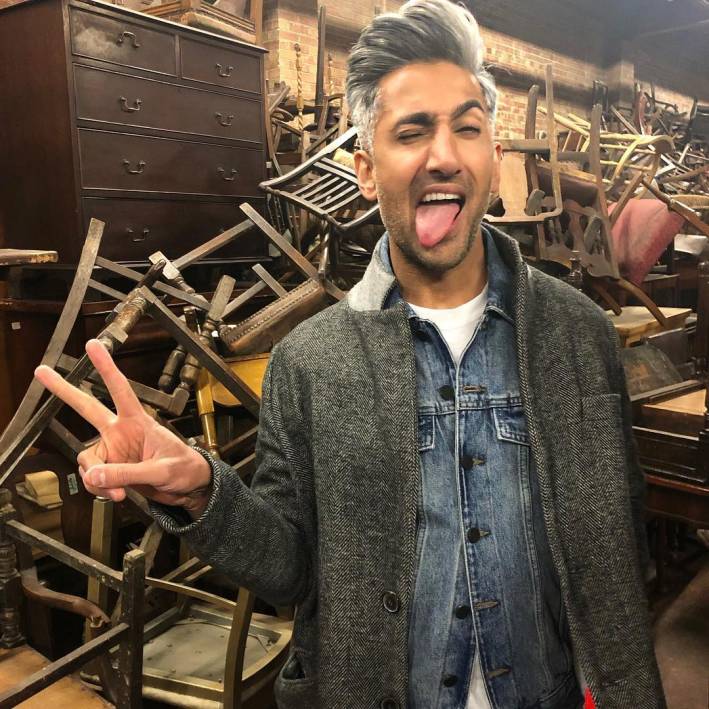 SG Says: By now, you all own a denim jacket, right? Right?! RIGHT?!
Of course you do. Now, get ready to take things to advanced level men's fashion trends in 2019. Layering your outerwear under more outerwear.
HOW TO LAYER YOUR DENIM JACKET LIKE A STYLIST
Ideally, you've purchased a denim jacket that fits relatively close to your body. Slim but not tight. That means you can comfortably wear yours under another coat. Say, a handsome topcoat, a laQueer Eye's resident style guru Tan France, above. Or a sport coat. Or a puffer! The possibilities are only as limited as the contents of your coat rack.