MEN'S FASHION TREND #3: BROWN COLOR PALETTE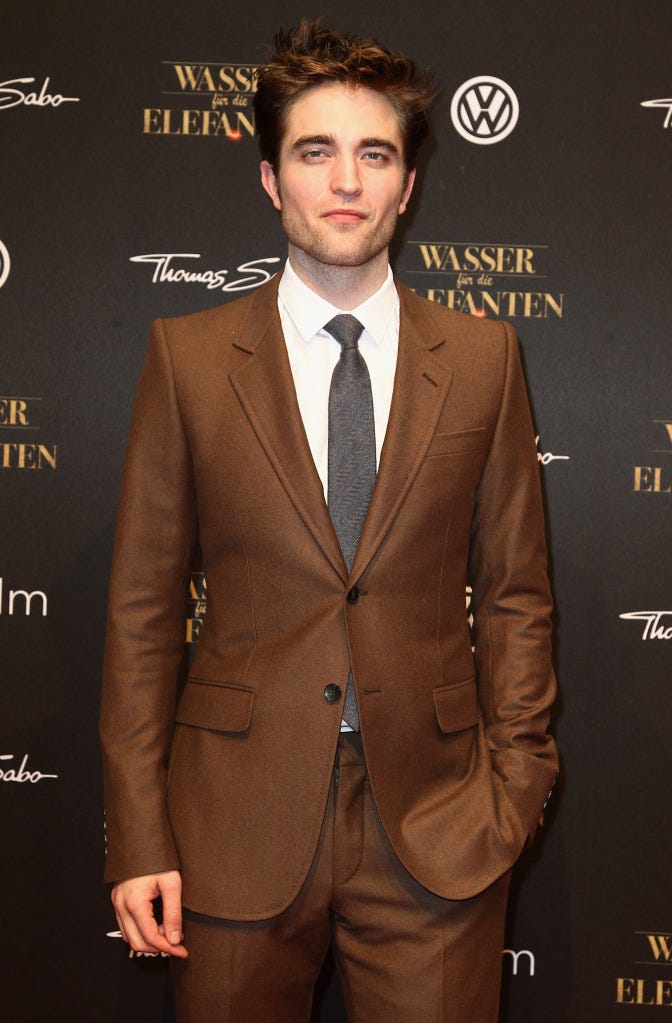 SG Says: Here's how modern wearing brown looks…you didn't even guess that picture of Robert Pattinson above is three years old! It feels kind of odd to say a color is making a comeback, but here we are. I'm not going to go so far as to say that Brown is the new black, but if you're looking to break out of your usual neutral go-to's (think: navy, grey, white), you'll be pleasantly surprised at what brown can do for you. And yes, that's FedEx's old tagline.
HOW TO WEAR BROWN COLORS IN YOUR WARDROBE
It's not necessarily all that interesting to get into the "why" of brown's resurgence (just know it has something to do with a lot of 1970's inspired looks going down the runways last year); what is important to know is that brown makes a really great alternative to black in the winter. Why? Because it warms your features, rather than draining color. And when you're as pale as I am in January, February and March, you don't need any more color drained than the winter has done already.
Don't limit your view of brown to just a milk chocolate-y hue, either. Be open to a range of shades in the brown family, from a light oatmeal to a darker olive khaki. Brown is also a great foundation for texture and patterns. So, a tweed suit, or brown burlap plaid pants.
MEN'S FASHION TREND #4: CAMO
SG Says: Camo is another men's style trend that by now feels like more than a trend. Instead, camo feels like a staple that every guy can and should feel comfortable wearing in a non-military setting.
HOW TO WEAR CAMO IN YOUR WARDROBE
Have you ever heard a woman say that "leopard is basically a neutral?" No? Just me? Well that's how you can treat camo. And not just because its original purpose was to disguise you in nature. You can wear a camo quilted jacket, like the plus-size model Zach Miko, above. Or as cargo pants (yes, really!). Just keep the rest of your outfit slim-fit and modern, so no one thinks you wandered away from your duck blind.