If you're a regular visitor to Style Girlfriend, you know we're not much for trends. What's in, what's out..we're much more concerned with finding you clothes that fit, and that make you feel handsome and confident and cool.
But here's the thing. That doesn't mean you should eschew trends altogether. Why? Well, first of all, trying new trends can be fun! Just like eating healthy can get derailed when you start to think, So, brussel sprouts and baked chicken breast…forever, huh? it can be helpful to break out from your usual patterns from time to time.
And who knows? What you may discover by trying new men's fashion trends is that, yep, in fact that trend is not for you. But how will you know if you don't try? So for Blinders Month, we put together a list of 10 men's fashion trends you could try in 2019. You don't have to try all of them; hell, you don't have to try any of them! But if you see one and think, Hmm, maybe…?, then consider this our permission to try it out for yourself. We promise no one will laugh (except maybe if you bleach your hair…more on that later), and if they do, they're a dick anyway.
BELOW, 10 MEN'S FASHION TRENDS TO TRY IN 2019:
MEN'S FASHION TREND #1: TIE DYE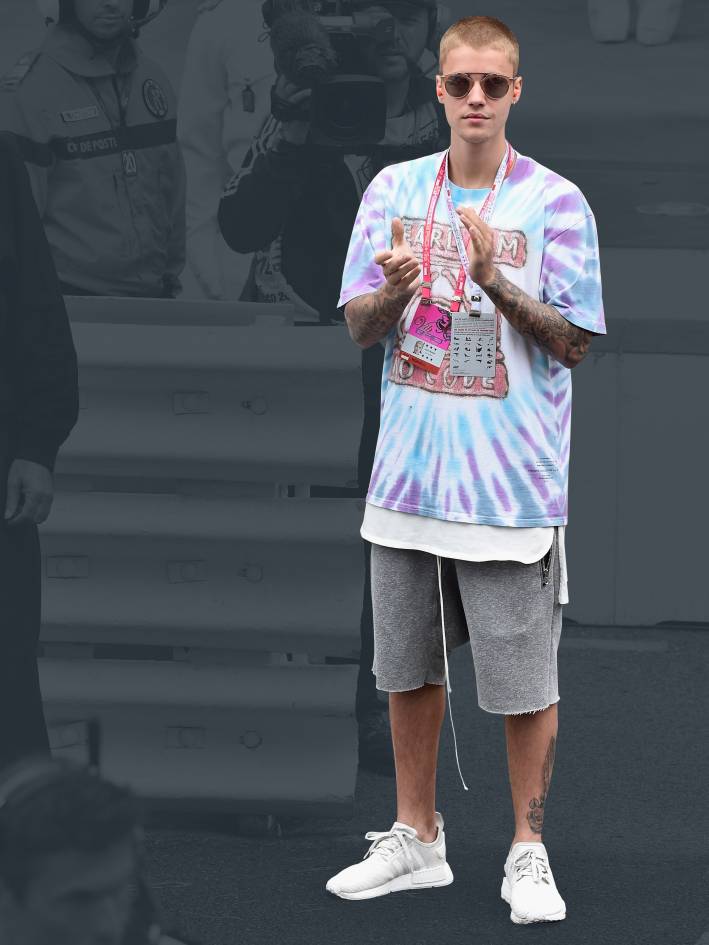 SG Says: Swervy…grunge…whatever you want to call it, street style stars like John Mayer, Justin Bieber, and Jonah Hill brought back the stoner vibe in 2018. And that meant lots and lots of tie-dye. If these celebs' closets are any indication, the look isn't going anywhere in 2019.
HOW TO WEAR THE MEN'S TIE DYE FASHION TREND
Brands like The Elder Statesman, Todd Snyder and Amiri are jumping aboard, with sweaters and sweatshirts that strike a balance between cozy and achingly cool. Fair warning, a lot of these are relatively pricey ($1,200 for a Kardashian-favorite Balmain sweater? Uhh, yeah right…). If you're interested in trying the style without breaking the bank, head to eBay or your local thrift shop to source vintage finds. Etsy is also a good place to have local artisans create one-of-a-kind styles for you.
Editor's note: In the past, we would have recommended you head to a place like Forever21 which is quick to jump on these kinds of fashion bandwagons and is a low-price way to try a trend, but we're trying to do a better job of avoiding fast fashion when possible.